The Cheese Connoisseur's Handbook, Svetlana Kukharchuk
Regular price
£12.99
Sale price
£9.10
Save £3.89
/
---
Add to wishlist
*ENJOY 30% OFF IN NOVEMBER*
The Cheese Connoisseur's Handbook: How to deepen your understanding and enjoyment of fine cheese year-round

Discovering fine cheese is the perfect way to slow down and savour life...
… and yes, it can be part of a healthy, balanced diet.
If you love cheese and want to find out how to take your enjoyment of it to the next level, The Cheese Connoisseur's Handbook is the perfect starting point and an excellent companion on your journey to understanding fine cheese. It provides a brief introduction to the history and practice of cheesemaking, followed by expert guidance on the finer points of choosing cheese and developing a cultured taste. This book will help you to:
Discover different varieties of cheese and their characteristics
See past the marketing and learn how and where to source high quality cheese
Find cheeses that are perfect for your unique palate, favourite drink or occasion
Enjoy fine cheese as part of a healthy diet year-round
Master the art of conscious appreciation to get more out of every bite and even strengthen your social connections
PRAISE
This book is a very informative and passionate guide to all things cheese. The Cheese Lady, Svetlana, has a great enthusiasm for educating people and enjoying cheese as part of a balanced diet.
Tom Kitchin, Chef Proprietor at The Kitchin
A romance novel of a cheese book, Svetlana invites us on a personal journey of delight and reconciliation through her love affair with cheese. It's uplifting at a time when so many of us have a complicated relationship with the food we eat.
Joe Schneider, Stichelton Dairy - maker of Stichelton cheese
This is essential reading for anyone who already loves cheese and wants to learn how to savour and enjoy it even more. It's a handy how-to guide to eating chees the European way - not as a guilty habit but as part of a healthy balanced diet that is good for the soul.
Todd Trethowan, Trethowan Brothers - makers of Pitchfork Cheddar and Gorwydd Caerphilly
Svetlana's honest insight into her journey with cheese as a healthy food stuff, career choice and passion is creatively curated throughout this book to inspire others to love and really enjoy great cheese.
Tracey Colley, Director, Academy of Cheese
CUSTOMER REVIEWS
Reviewed in the United Kingdom on 23 August 2021
As a Nutritionist with the health of the nation at heart, this book is that rare find - a wonderful common sense approach to health and happiness through appreciating the true value of 'real' foods; in this case cheese! Svetlana takes us on a beautiful journey to the farmers who carefully produce it with their love of the land as well as sharing her vast knowledge in a very practical and readable way! A must read for any cheese lovers and plenty of tips including best wine and beer to accompany too! I can't recommend this book highly enough….
Reviewed in the United Kingdom on 24 August 2021
An enjoyable read and a perfect gift for a family member who adores cheese. The knowledge in this book allows a cheese fan to broaden their selection and deepen their appreciation.
***** Super informative but easy to read!


Reviewed in the United Kingdom on 25 August 2021
A really good reference guide for cheese lovers.
Not a tedious lecture on cheese but a passionate and informative book on the subject. 
***** At last, all you ever wanted to know about cheese


Reviewed in the United Kingdom on 28 August 2021
I grew up in a small Oxfordshire Village and was fortunate, at a very early age, to be introduced to artisan cheeses in a shop owned by the formidable 'Major'. As a child my memory was of the smell as you walked through the door and then seeing all the various shapes and sizes of cheese. My reward for now living near Haddington is to have access to a cheese shop run by Svetlana with all the passion of the 'Major'. I intend to read this book in small chunks and to linger over the content. I hope to learn a little about cheese but also a little about me too; refining my palate and exploring new flavours. Well done Svetlana, a good read and I shall see you soon for more recommendations.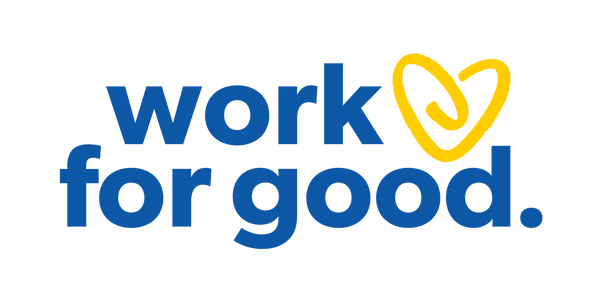 1% of every sale will be donated to the Mental Health Foundation via Work for Good
Due to the relatively small scale of our cheese and condiment producers, occasionally some cheeses and condiments may be unavailable and we will have to substitute them with similar products. Please state in the notes on the Cart page, if you do not wish to have any substitutions.
DELIVERY
The delivery charge is worked out based on the postcode.
SCOTLAND
EH39-EH42 postcodes (Haddington, Gifford, Dunbar, North Berwick, East Linton, other areas within 5 mile radius of the shop): Orders over £35 - free delivery; orders under £35 - delivery charge £4.50.
Other EH and FK1-16 post codes (East Lothian, Edinburgh, Fife) : Orders over £50 ‐ free delivery; orders under £50 ‐ delivery is £4.50.
Central Scotland: Orders over £50 ‐ free delivery; orders under £50 ‐ £5.50;
Northern Scotland and Highlands: £5.50 (2-5 day service). Please note, we recommend selecting Wednesday as your delivery day to allow enough time for the order to be delivered before the weekend (when courier depots are closed)
REST OF BRITAIN
England & Wales: Orders over £50 ‐ free delivery; orders under £50 ‐ £5.50.
London: Order over £50 ‐ free delivery; order under £50 ‐ £7.50.
Northern Ireland and Islands (Isle of Man, Scilly, Skye, Wight, Jersey, Guernsey): we currently do not ship to.
Most of the UK mainland gets a next day delivery service. However, certain areas of the UK get a longer service. Our shipping boxes are designed to be safe in transit for up to 48 hours (longer during the cold months). 
When placing an order, please make sure to provide:
an alternative delivery instruction, in case you're not in to receive the order (such as "leave on porch, leave in a shed, leave with neighbour")
complete post code and mobile number (will be used for courier notifications)
SHIPPING INFORMATION
Our checkout system allows you to pick a date in the future to receive your delivery.
Our courier partners are APC Overnight. 
Once your order is shipped you will receive tracking details. Because all orders are shipped via a third-party, you would need to contact the courier directly if you have any questions about your parcel. Their email address is depot175@apc-overnight.com 
If you are buying cheeses for a special occasion, please allow an extra day or two for your cheeses to arrive, in case of unforeseen and uncontrollable circumstances.
During December and other peak periods, we may require additional days to process and deliver your order.
PACKAGING
We take great care in packaging and delivering your order.
Cheeses are wrapped in specialist cheese paper that will allow them to breathe and not suffocate.
Cheeses and condiments are then packaged in a cardboard box (reusable and recyclable) with an insulated foil pouch and ice packs to ensure the correct temperature is maintained for up to 48 hours (

longer during the cold months).
GIFT MESSAGES
A personalised gift note can be included with all of our products at no extra charge.