Prosecco Rose Brut Nature Millesimato, Fidora
Regular price
£14.99
/
---
The Cheese Lady's Recommended Pairings
Add to wishlist
Prosecco Rose Brut Nature Millesimato, Fidora, Veneto, Italy 2020
This Prosecco Rosé boasts a lively freshness with notes of red apples, pomegranates, blood orange zest, white flowers, roses, and red currants, along with hints of lime and yeast, creating a juicy and piquant effect.
On the palate, it showcases spiciness and subtle tartness, with zesty freshness, clear acidity, fine bubble, and a hint of salt accentuating its red berry notes, distinct from sweeter counterparts.
Producer: Fidora
Meet the trailblasing wines of the Fidora family – the oldest organic estate in the Veneto region. In 1974, Guido Fidora took the decision to convert his family vineyard from conventional to organic viticulture. Behind his decision was a desire to strive towards two key principles – the avoidance of chemicals and the promotion of biodiversity. By the mid 70s, it was widely accepted that using chemicals was the most innovative way to grow crops. Guido noticed that young farmers in the region no longer had access to books, research or teachers who advocated any other form of agriculture other than that which was chemically driven.
At the time of this conversion, Guido was clear that his move to organics should not be seen as a regression or a nostalgic throwback to a bygone era. Rather, in his eyes, it was a leap forward in terms of quality, health, sustainability and, most importantly, environmental responsibility. 
Nowadays, the philosophy of the estate, now controlled by Emilio Fidora, continues to revolve around the importance of biodiversity, and they are extremely proud that their vineyards are home to a burgeoning population of hares, foxes, pheasants and countless species of bird. They see the presence of animals as a key indication that their land is healthy, thus allowing them to produce wines that are truly reflective of their natural surroundings.
Serve with creamy cheeses like Delice de Cremiers and La Tur.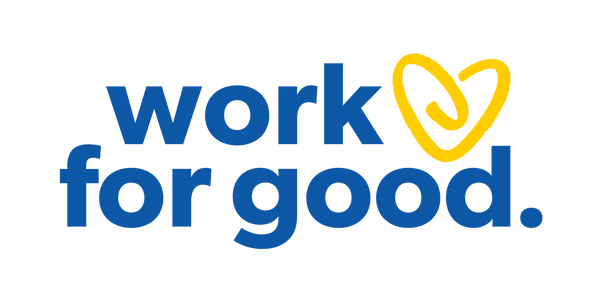 1% of every sale will be donated to the Mental Health Foundation via Work for Good
Due to the relatively small scale of our cheese and condiment producers, occasionally some cheeses and condiments may be unavailable and we will have to substitute them with similar products. Please state in the notes on the Cart page, if you do not wish to have any substitutions.
DELIVERY
The delivery charge is worked out based on the postcode.
SCOTLAND
EH39-EH42 postcodes (Haddington, Gifford, Dunbar, North Berwick, East Linton, other areas within 5 mile radius of the shop): Orders over £35 - free delivery; orders under £35 - delivery charge £4.50.
Other EH and FK1-16 post codes (East Lothian, Edinburgh, Fife) : Orders over £50 ‐ free delivery; orders under £50 ‐ delivery is £4.50.
Central Scotland: Orders over £50 ‐ free delivery; orders under £50 ‐ £5.50;
Northern Scotland and Highlands: £5.50 (2-5 day service). Please note, we recommend selecting Wednesday as your delivery day to allow enough time for the order to be delivered before the weekend (when courier depots are closed)
REST OF BRITAIN
England & Wales: Orders over £50 ‐ free delivery; orders under £50 ‐ £5.50.
London: Order over £50 ‐ free delivery; order under £50 ‐ £7.50.
Northern Ireland and Islands (Isle of Man, Scilly, Skye, Wight, Jersey, Guernsey): we currently do not ship to.
Most of the UK mainland gets a next day delivery service. However, certain areas of the UK get a longer service. Our shipping boxes are designed to be safe in transit for up to 48 hours (longer during the cold months). 
When placing an order, please make sure to provide:
an alternative delivery instruction, in case you're not in to receive the order (such as "leave on porch, leave in a shed, leave with neighbour")
complete post code and mobile number (will be used for courier notifications)
SHIPPING INFORMATION
Our checkout system allows you to pick a date in the future to receive your delivery.
Our courier partners are APC Overnight. 
Once your order is shipped you will receive tracking details. Because all orders are shipped via a third-party, you would need to contact the courier directly if you have any questions about your parcel. Their email address is depot175@apc-overnight.com 
If you are buying cheeses for a special occasion, please allow an extra day or two for your cheeses to arrive, in case of unforeseen and uncontrollable circumstances.
During December and other peak periods, we may require additional days to process and deliver your order.
PACKAGING
We take great care in packaging and delivering your order.
Cheeses are wrapped in specialist cheese paper that will allow them to breathe and not suffocate.
Cheeses and condiments are then packaged in a cardboard box (reusable and recyclable) with an insulated foil pouch and ice packs to ensure the correct temperature is maintained for up to 48 hours (

longer during the cold months).
GIFT MESSAGES
A personalised gift note can be included with all of our products at no extra charge.